What's on a good contact page?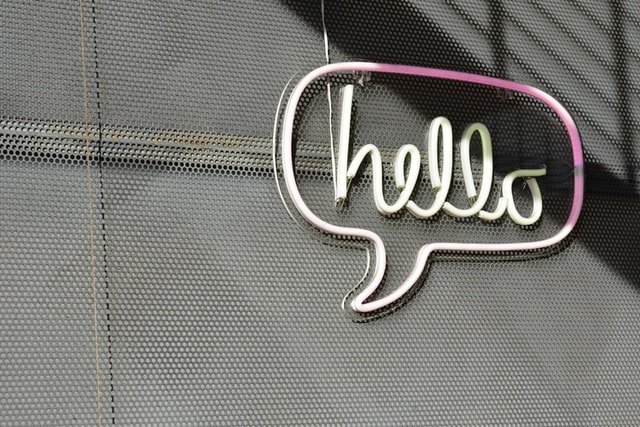 Pay close attention to your contact page.
A contact page is an important page for many websites. It is the page from which visitors get information to get in touch with you. Last week I was asked what a good contact page should meet. What is actually on a good contact page? Are you taking advantage of all the opportunities of the contact page? Read more about this in this blog article.
An inviting page
I notice that many websites and webshops pay little or no attention to their contact page. One contact page is clear and well-arranged, the other is not. Some sites don't even have a contact page at all. In my view, a good contact page is an inviting page with all relevant contact details that visitors to your website need to get in touch with you.
A good, complete and personal contact page ensures trust.
What's on most contact pages is just a boring headline like "Contact Us", "Contact Us" or "Contact Us" and immediately their contact details. Not exactly appealing. Think of something that appeals to visitors to your website, something they would like.. Something they can achieve with your product(s) or service(s).. For example, the second headline on our contact page is: Getting optimal results from your online marketing? Followed by an inviting text to get in touch. It is important to mention the page in the menu ' Contact '. This is what it is and web visitors automatically search for this on a website or webshop.
Overview of all relevant contact details
Most web visitors want plenty of options when it comes to contacting them. Some prefer to call, others prefer to send an e-mail. Some things are even mandatory on a contact page. For example, always the full company name, business address, telephone number and an e-mail address. Personally, I would also post your Chamber of Commerce, your VAT number and a contact form.
A contact form
If you ask me, a contact form on the contact page is a must. However, often contact forms on the contact page are much too long and information is requested that visitors do not just want to give to a 'stranger'. For example, their address, zip code and city name. As a web owner you have to ask yourself whether you already need all this information from your visitor. Often a name, an e-mail address and the question/message is sufficient. The main thing is that web visitors make themselves known, contact you. The other information may come at a later stage. Make your contact form(s) accessible, so that as many web visitors as possible (read: potential customers ) fill them in to contact you.
In all likelihood, your web visitors also regularly receive advertisements to their e-mail address (so-called spam). One of the texts that you can place with a contact form is the guarantee that the entered e-mail address will only be used to answer the question.
Frequently asked questions (FAQ)
Web visitors who come to your contact page often have a question. You could collect questions that you have previously received and make a so-called 'frequently asked questions' (FAQ) overview on your website or webshop and refer to it from the contact page. This way you avoid having to send the same answer several times and it saves web visitors a lot of typing when their question is already in the overview.
A personal contact page
If you are self-employed or a small company, it is good to also make yourself and your team visible on the contact page. A photo with your name and possibly your direct contact details is recommended and inspires confidence. In this way your website gets a face and it becomes personal.
I also think an introductory text on the contact page is very important. So don't start immediately with your contact details, but address your web visitors and invite them to contact you. Let them know they can ask questions you'd be happy to answer. Of course you don't have to patronize your customers, but on some websites and webshops the contact details are very hidden, as if a web visitor is not allowed to contact you. Be open and inviting.
Not a standard image
What is really impossible on a contact page today is an image of a beautiful operator with a headset. A so-called free (Stockphoto) photo. Such images are used on hundreds of other sites. Make it personal and let them know who to expect on the phone when web visitors reach out.
Interactive Google Maps map
If you have a physical store or company where you like to receive people, then of course they also need to know where to find you. You can then write the route description or place a Google Maps map (route map) on the contact page. Make sure that web visitors can click on the Google Maps card so that they can view and print directions from their location. An invitation to click on the Google Maps card is often placed under the Google Maps card itself.
In fact, you place all the information on which you can be reached on the contact page. Do you work with opening hours? Then you also put this on the contact page. Web visitors expect to find such data here. And on a website or webshop, nothing is more important than meeting the expectations of your web visitors.
Don't make 'separate pages' of everything. So not a separate page for contact details, a separate page with directions and another page with your opening hours. Integrate everything into a single contact page.
Photo of your company
If you have a property, it is advisable to post a photo of your property on the contact page. This exudes confidence because web visitors know how to do business with a physical company.
Many freelancers run their businesses from home. If you do not receive customers at home, it makes no sense to place a photo of your house on the contact page. Posting a photo of yourself – and your home office, for example – can have the same effect as posting a photo of a property. In my opinion, it is therefore better to emphasize the advantages of you as a small entrepreneur than to pretend to be a large company. Be open and personal.
The place of a contact page
The correct place for the menu item 'contact' is always on the right – as the last menu item – with a horizontal menu and always at the bottom – as the last menu item –with a vertical menu. If you put the menu item 'contact' somewhere in the middle of the menu, web visitors often overlook it. They then become frustrated when they cannot (quickly) find the contact page. The menu item 'Contact' as the last menu item is a so-called web standard, just like the logo is always at the top left of the website and refers (clickable) to the homepage. Web visitors want to be taken by the hand. They want to be sent. They want and expect certain things to be in standard places. They want it to be made as easy as possible for them. In short: the contact page is always the last menu item.
thank you page
Important is the message that web visitors see once they have completed and sent the contact form. Doubt sometimes arises as to whether everything went well and whether the completed form has actually been sent. Personally, I would show a thank you page. A page that states that the form has actually been sent, that a copy of the form has been sent to their own e-mail address (recommended to facilitate this) and that they can always contact you if they have (additional) questions. For example, also let them know when they can expect a response from you. Do not make false promises in this. It is better to say that you respond within two business days and then within a few hours, than when you promise to respond within 24 hours and then don't.
Such a thank you page is also very important to keep the customer on the site longer. For example, at an online store you can show items that are on sale. And for a website with a blog, for example, the last five blog posts. In this way, the web visitor stays longer on your site and more information about your company, your products and your services is taken in.
Contact details not only on the contact page
In several blog articles I have often written that contact details do not only belong on a contact page, but on every page . On every page, you should give your visitors the opportunity to contact you. So don't just put a link to the contact page, but put your most important contact details on all pages, such as your telephone number or a user-friendly contact form.
Open and personal
Your contact page is an important page. Be open and personal here ! The more contact details you place on your contact page, the more options you offer web visitors to get in touch. The more contact details, the greater the trust.
Let us know what you think of this blog article in the comment form below.
What changes have you made to your contact page?
Do you have any additional tips?